Happy Monday and last day of summer! Tomorrow is the first official day of fall 🙂 Of course, it won't feel like fall down here but that's okay. I will still celebrate with some pumpkin!
Okay, so obviously I'm back from Florida. And it was beautiful and fun and I made a lot of money babysitting my darling cousin. I mean, getting paid to be at the beach is a pretty wonderful job and it was truly a blessing to spend time with my cousin! I am glad to be home though because I have a lot of schoolwork to get finished and an extremely busy week ahead of me.
But, before I go I want to share this pretty little dress I ordered from Anthropologie. It was waiting for me when I got home from Florida!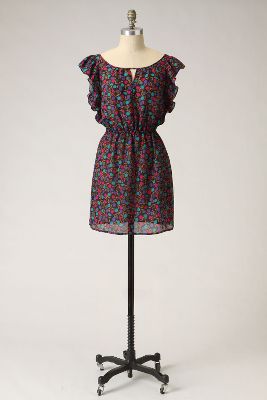 I can't wait to pair it with tights or leggings for fall! I even have the cutest thin little pink leather belt to tie around the waist! I am planning on wearing it for me or my sister's birthday outings coming up in October.
Happy Monday!